Join the conversation on the Stayin' Safe Facebook page for ongoing discussion about riding technique, riding concerns and periodic tips.
You will also find new riding tips each month in Eric Trow's "Riding Well" column in Rider Magazine. For more information or to subscribe, visit ridermagazine.com .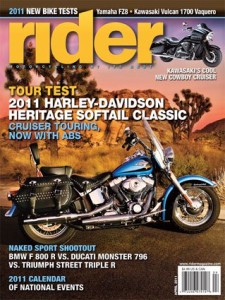 You may also want to check out the Stayin' Safe blog here on this website where we present motorcycle proficiency topics and we welcome your comments.